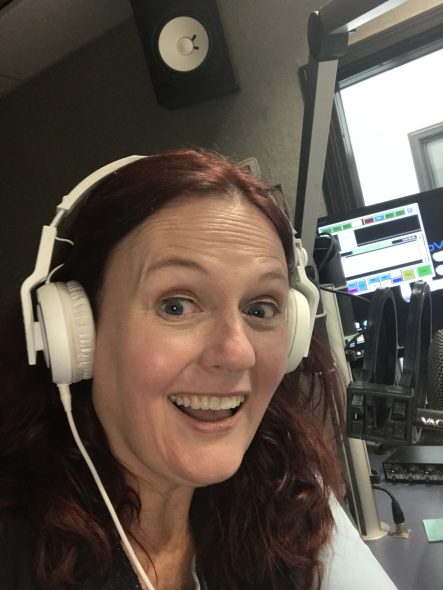 Kara
Hey everyone!
You can catch me on 93.5 KKMI weekdays from 11 am – 3 pm.
A little about myself – Burlington's my hometown.   I have lived in New Zealand, Chicago, and Los Angeles.  I am happy to be back in Burlington and a part of this community that I dearly love!
When I'm not at the studios or out meeting all of you at remotes, I can be found lots at the Capitol Theater – hosting the annual Snake Alley Festival of Film, running events, volunteer coordinating, and running youth theater programs.
Favorite thing to do at home:   spending time with my dog Charlie.   He loves to play ball, play chase, star in cameo roles for my film festival spoof videos, and listen to the radio!
Favorite thing to do at work:  spending time with all of you!
Please feel free to reach out to me at karae@burlingtonradio.com